A clean window gives a lasting impression. However, cleaning windows is something that many homeowners don't want to do. It's not just time-consuming; it's also a difficult and sometimes dangerous task, especially if you're cleaning a second-storey window or higher. Why resort to the tedious task of using newspapers, paper towels, vinegars, and other cleaning tricks if you have Delmarva Cleaning at the tip of your fingers?
Here at Delmarva Cleaning, we value your time and we want to save you from the burden and stress of window cleaning. We assure a streak and drip-free cleaning. You can expect the following if you avail our services:
Complete window cleaning, including the interior and exterior surfaces.
Glass surface clearing.
Reliable, quality and safe service.
Mid-rise and high-rise windows are included.
We clean composite wall systems, facades, and exterior metals.
Other related services.
Delmarva offers commercial and residential cleaning services. We have a team of professional window cleaners with the right training, skills and experience, equipped with the appropriate materials. They clean the interior and exterior surfaces of windows efficiently and professionally. So if you wish to have a high-quality window cleaning experience, avail our services. Contact us and we will immediately send you our team.
Hard Water Removal
SELBYVILLE, OCEAN VIEW & BETHANY BEACH, DELAWARE
Glass shower enclosures have become exceedingly more popular over the standard shower curtain. Unfortunately the pesky hard water deposits and unsightly stains that accumulate can be difficult to remove.
Delmarva Cleaning has a process that removes those stubborn spots. We also provide a glass sealer, an affect similar to rain-x on the windshield of your car. We can actually polish out some small scratches and remove all of the hard water spots leaving your glass shower doors looking like new!
OUR PROCESS FOR POLISHING GLASS SHOWER DOORS

Inspect glass for scratches and etching
We have unfortunately found that more than half of all the shower doors we polish have been scratched by DIY methods either by the homeowners or by another cleaning service. They end up trying "EVERYTHING" including scotch brite pads or razor blades to remove the scratching. Another common occurance is when someone buys a new home and the shower glass was scratched by the previous owners (who were probably attempting to make it look nice for the sell)
NOTE: Our process is not designed to remove scratches. It is however designed to not scratch. The inspection of scratches before polishing is to notify our customers of any prior damage.
Also, our process will NOT remove etching. Etching is caused by Acid (another common thing cleaning companies or homeowners try to remove hard water from glass or tile).

Polish the glass, squeegee clean and wipe down.

Show you the awesome results and choose which sealer you would like to proceed with.
We apply Rain-X included or you can upgrade to one of 2 high quality glass sealers that will last much longer.

Treat glass with sealer of choice.
Then enjoy your brand new looking glass that will be much easier to keep clean for years to come.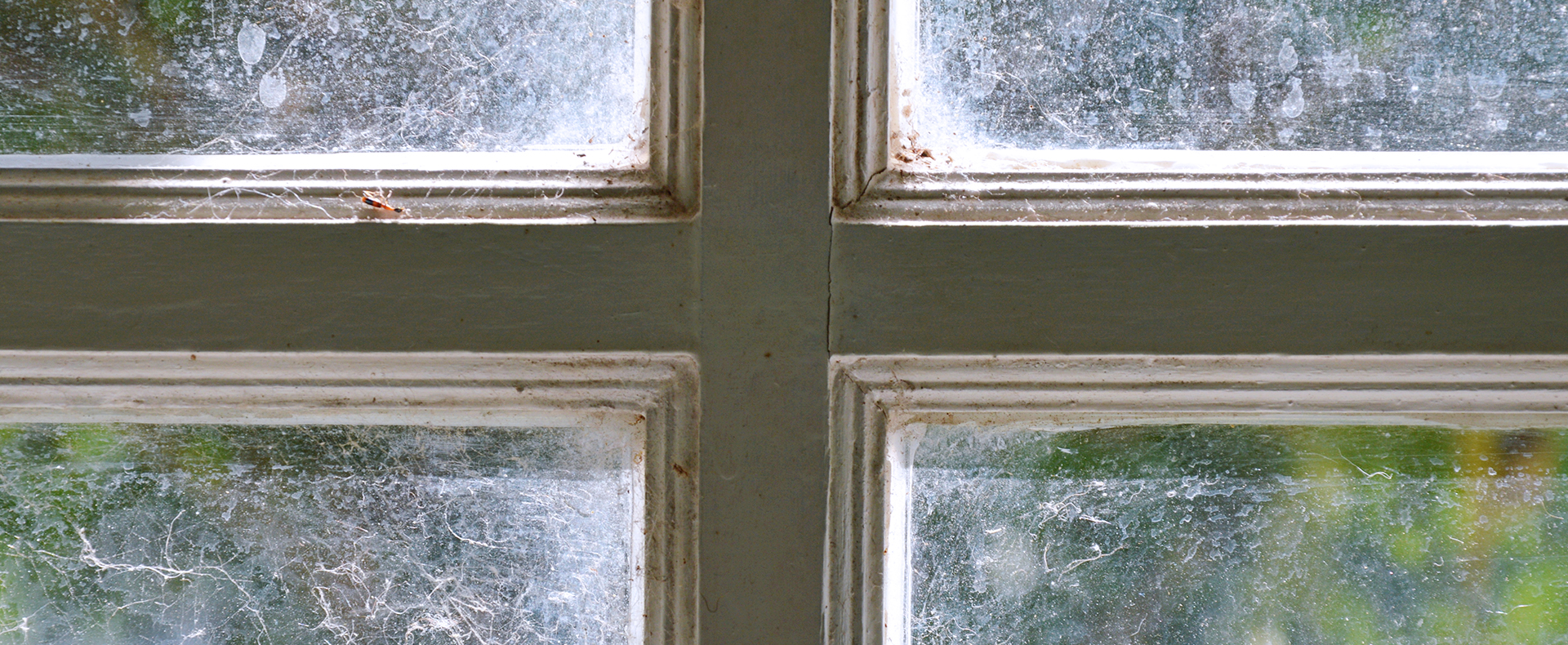 What should be Expected?
We routinely get 90-99% improvement on glass shower doors. Some corners and areas around the handle are next to impossible to remove. Often times there is some etching that will not be removed by our process. We will do our best to make your shower glass doors look LIKE NEW!
Keeping the healthy in your home