Carpet is a major investment in your home or commercial space. Regular professional cleaning is necessary to maintain your carpets appearance, and to ensure it's longevity. We are committed to sourcing the best methods and cleaning products available, to provide you with cleaner carpets, and a healthy indoor environment.
We use a safe, non-hazardous pre-spray that will not harm you, your children, or your pets. Unlike some other companies – Delmarva Cleaning will not charge you extra for vacuuming.
Our high tech equipment is tailored to clean all carpet types. Delmarva Cleaning offers either steam or dry carpet cleaning methods used in major part for the commercial carpet cleaning because of the fast dry time up to 1hr, and can give friendly advice on which is the better choice for your carpet type.
We understand that every single step in the cleaning process is critical to the finished result. This is why we are among the best licensed carpet cleaners in Eastern Shore – we don't cut corners, and we do the little things right. Our 10 step process not only ensures that your carpet will be thoroughly clean – it will also smell fresh and dry quickly.
Our 10- Step Carpet Cleaning Process

Our carpet cleaning starts with an inspection.
We will personally walk through your home with you and note any areas of concern. We will advise you of any possible permanent staining and identify the best possible cleaning process.

First of all, your carpet will receive a thorough vacuuming.
We use a specialized industrial vacuum cleaner, which has a high-speed rotary brush that brings all soiling, and any foreign objects up from the bottom of the pile and removes them. This process can remove up to 70% of dry soils which make the hot water extraction step more effective. If you are leaving by the beach or have pets in the house we also will be using for these process our counter rotated brush machine BRUSH PRO which is going to bring up all the sand which can damage the look of your carpet as also the pet hair which can leave a bad smell after the hot water extraction.

We are happy to move your (basic) furniture like Sofas, chairs and tables.
Unlike some firms, we offer a 2-man team, meaning that we can carefully lift your furniture instead of dragging it. All other items will be cleaned around.

An application of pre-spray is applied to the carpet
Along with a pleasant deodorier, and various specialised stain removers. We treat each individual stain, according to the stain and carpet type.

Your carpet will be prescrubbed
Using our counter rotating brush machine to help further loosen soil and make sure that the heated custom pre-sprayed cleaner penetrates deep into your carpet fibers.

Further stain treatment is undertaken if required.

We then use either hot water extraction or encapsulation (dry method)
To thoroughly clean and neutralize your carpet. Our high tech, hot water extraction machine boasts extreme vacuuming power to remove the deepest dirt, bacteria, dust mites, and allergens. Compare to our competitors we use our rotary mashine the Rotovac 360i for a true clean and restore carpet.

On completion, we reinstate your furniture with foam blocks, and plastic sheets underneath.
This will protect both the carpet, and your furniture from the furniture stains on the carpet

To finish off, we groom your carpet to reset the carpet pile
Which in turn, reduces the drying time, and optimises appearance. High velocity air movers will be placed in the room while we are working to speed dry the carpet. Helping dry carpets will depend on the humidity, temperature and air movement within the home. It is important to get the right condition for achieving the fastest dry time.

We recommend a carpet protector to be applied, but it is optional
The protector we use has a totally new formula compare to the Scotchgard protector. It uses state-of-the-art, environmentally safe fluorochemical technology to protect against damaging dry soils as well as both water-based and oil-based spills. But the real key is how Maxim™ Advanced coats fibers with a stain barrier to protect them from difficult dye stains "from the inside out".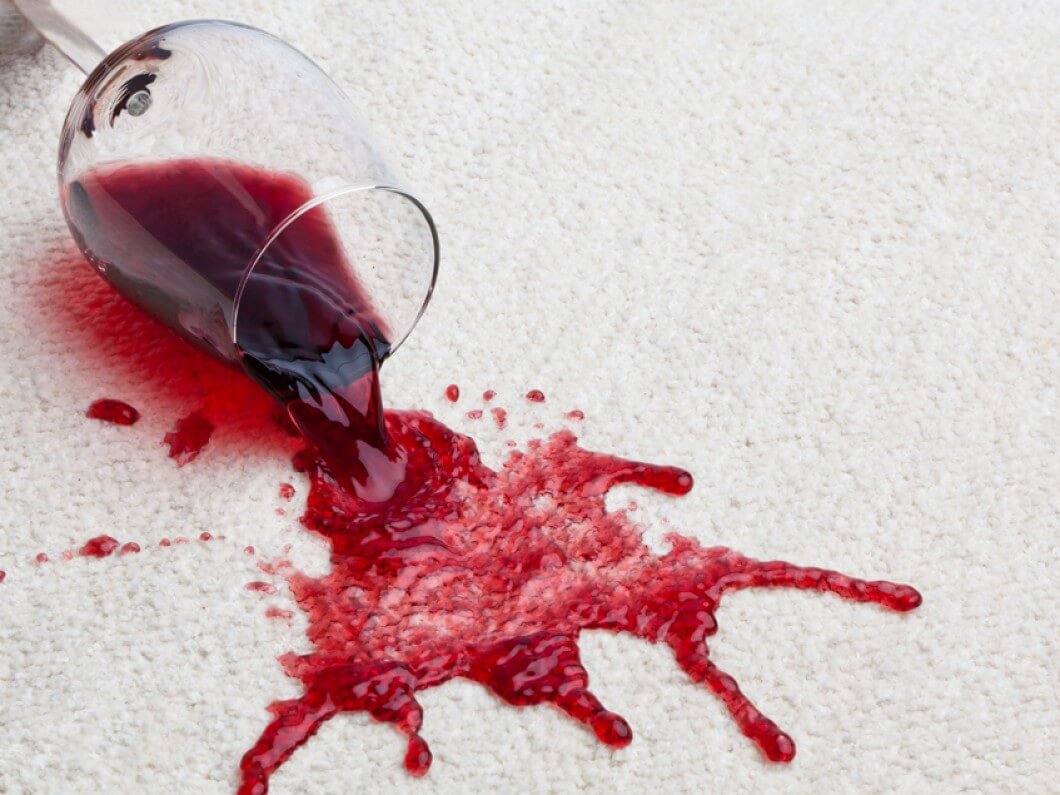 How Often Should I Get My Carpet Cleaned?
We recommend you clean your carpets every six to twelve months, even if they do not appear to be dirty or soiled. Regular carpet cleaning, using both the steam or dry cleaning method, and regular vacuuming, can prolong the life of your carpet. Additional care and cleaning of your carpets is most beneficial after renovations, spills, unexpected soiling, or prior to babies coming home for the first time.
How often should I get the commercial carpet cleaned?
The carpet and upholstery in a commercial space will receive much more foot traffic and use than a residential home, so it is crucial to have regular professional cleaning services carried out every 3 to 6 months. Clean carpet is good for staff morale, and the presentation of your business to clients and customers. Give as a call and you can be sure that you never will be emberest in front of your customer because of your carpets.
Keeping the healthy in your home